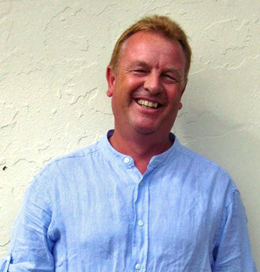 ... he blends a range of traditional management tools and techniques together with cutting edge energy therapies to deliver a unique and fascinating route to performance improvement.
 Pete Weaver, MSc, CMCIPD, Advanced EFT and Matrix Re-imprinting practitioner, NLP practitioner, Advanced Spiral Dynamics facilitator, Psych-K advanced facilitator, Hypnotherapist, Executive coach, Life coach, LTA registered professional tennis coach internationally recognized speaker in four continents, is passionate about helping people to fulfil their potential and be the best that they can be.

Pete works in the corporate world as an Executive Coach and Management Consultant using a blend of Energy therapies and other tools. He also works with a leading sports psychologist to help achieve peak performance in athletes and other performers.
He still loves the challenges of both business and sport and keeps his hand in with interim management projects and still plays County standard tennis.
Contact Details:
Website: www.hyper4mers.co.uk
Email: paw@globalnet.co.uk