Foreword
written by Jack Canfield
In my forty-year career as a transformational speaker, trainer and coach, I have encountered hundreds of thousands of people who want to change their lives for the better. Despite their initial enthusiasm, however, many of them have trouble getting started or sustaining their efforts because of negative thoughts and limiting beliefs that hold them back.
I have found that EFT is an easy to learn yet extremely powerful technique for removing those barriers that are stopping you from getting from where you are to where you want to be. I use it in almost all of my workshops and coaching sessions, and have seen the amazing results it produces over and over.
I am excited that you are reading this book, and I recommend that you read it in its entirety as soon as possible because, whatever is going on in your life, as soon as you begin applying these techniques, you are going to see a dramatic change for the better.
As the title implies, EFT is a technique that can benefit everyone in every area of your life—health, wealth, happiness, relationships, parenting, athletic performance, and work. It can be used to heal past traumas, remove limiting beliefs, dissolve fear, guilt and other negative emotions, and overcome internal blocks to personal and professional success.
In addition to releasing the negative impact of past events, EFT can also be used as a daily discipline. If you are smart, EFT will become a daily habit to release any negative thoughts and emotions and other stressors that arise during the day, just as you brush your teeth every day.
In the first half of EFT for Everyone Gillian brilliantly presents the marvellous versatility of EFT and the many diverse areas in which you can easily apply it. She also gives you a clear primer on the fundamentals of the basic technique of EFT. In the following chapters, her co-authors share their personal experiences with using EFT in their own life and with their coaching and counselling clients. These chapters will deepen and expand your understanding of the life-changing power of this gentle, simple to learn, yet incredibly powerful technique.
I strongly encourage you to use this valuable book to its full advantage and enjoy the amazing benefits of EFT for yourself, your family, and the people you work with. I promise you that you will be forever grateful that you did.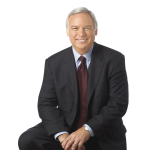 Jack Canfield is the co-author of The Success Principles™ and creator
of the #1 New York Times bestselling Chicken Soup for the Soul® series.